Among the fraternities that we serve across the nation, we're proud to provide our college catering services to the members at Sigma Tau Gamma. Knowing that everyone's taste preferences differ, our college cooks customize the meal plans using the input of our clients to make sure that everyone's taste buds are satisfied. Committed to excellence, we make sure to use only the freshest ingredients for every meal that we make. We also make sure that your special events are the talk on campus by providing our mouth-watering catering services. Want to make a change in your kitchen? We'd love to hear from you! Contact us today!
---
Meet Our Team
We have a talented management team overseeing operations at Acacia. Our team is available to our customers for any request and pride ourselves on exceeding our customers expectations.

Adam Guy
President
Bob Tye
Director of Operations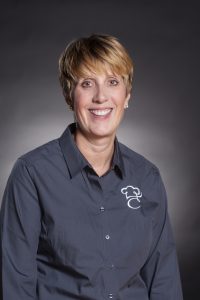 Shana Smith
Director of Strategic Partnerships
Lisa Tye
Director of Finance
Raymond Nunnelly
Director of Human Resources
---
"We are proud to partner with Sigma Tau Gammaas their preferred food service vendor.  Having the trust of the national organization is a responsibility that we do not take lightly and we look forward to the opportunity to bring quality food service to many chapters across the country."    


Adam Guy, President, Upper Crust Food Service
"The SigmaTau brotherhood experience is built in many ways including breaking bread together over meals in the fraternity house.  Upper Crust Food Service is a trusted partner for WPN Housing and will help strengthen brotherhood bonds. I encourage you to learn more about what Upper Crust can offer your chapter."

Kayla Hagerty, WPN, National Housing Company of Sigma Tau Gamma Fraternity, Inc.